Seward Ltd manufacturer of the world leading range of original Stomacher® paddle blenders and accessories used in sample preparation for microbiological analysis, will be exhibiting again at the International Association for Food Protection Annual Meeting (IAFP 2014), Indianapolis, 3rd-6th August. On Booth #643 Seward will be highlighting new additions to its extensive range of sterile Stomacher® bags to be used for food sample blending, straining and storage applications in all lab blenders and homogenisers. This includes Seward's own Stomacher® blenders – at the centre of food testing protocols for over 40 years.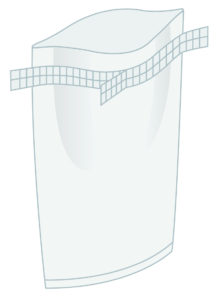 Seward's new closure bag is ideal for sample collection, short term sample storage, as well as sample incubation for pathogen testing and pre-enrichment of food samples. A more cost effective option than plastic containers, Seward's closure bags are available in 80 and 400 mL formats. This robust bag range has a wire mesh band at the top of each bag which enables easy opening and tight closure for storage in a Seward bag rack or incubator.
All Stomacher® blender bags are irradiated sterile, with a certificate of irradiation available if required, and made from high quality food grade LDPE granule extruded to 65µM film thickness. This ensures these high quality bags will withstand extensive blending and provide a low cost option for sample preparation with no risk of cross-contamination between samples.
A reusable alternative to closure bags and suitable for customers with a lower sample throughput, Seward has introduced bag clips for fast and easy securing of its standard bags. These bags are Seward's simplest and most widely used format for a variety of applications, from traditional microbiology to PCR. Seward's reusable bag clip is used externally and easily cleaned with most disinfectants to prevent contamination risk, it enables customers to use standard bags for storage or incubation without risk of leakage.
Seward's standard bags are available in 80, 400 mL and 3.5 L formats compatible for use with all lab blenders and homogenisers, including Seward's own Stomacher® 80 Biomaster and microBiomaster, Stomacher® 400 Classic and Circulator blenders, as well as the Stomacher® 3500 series. The availability of the 3.5 L option is essential given the move towards the requirement for larger sample sizes when testing for pathogens such as Escherichia coli O157:H7 and Salmonella [1, 2]. The larger samples maximise the opportunity for pathogen detection and reduce variance in testing to enhance food safety.
"We look forward to welcoming visitors to our booth at IAFP and would be very happy to advise them on all areas of sample preparation for food safety analyses," said Gary Ross, CEO of Seward Laboratory Systems Inc. "Our extensive product range can meet a variety of needs in microbiological testing and includes our world renowned Stomacher®400 paddle blender in which over 8 million food samples a day are prepared globally."
For more information on Seward, please visit www.seward.co.uk.