Demonstrating Seward's commitment to APAC region as sales soar
Seward Ltd manufacturer of the Stomacher® laboratory paddle blender range, announces the appointment of Steven Lim as Regional Sales Manager, Asia and Pacific (APAC). Based in Singapore, Steven supports Seward's APAC region distribution partners, working closely to develop awareness of Stomacher® paddle blenders and Stomacher® accessories used in sample preparation for microbiological analyses, as well as identifying new market opportunities.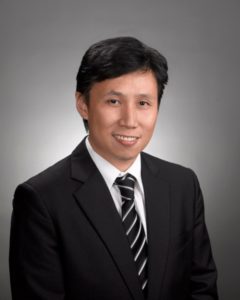 Steven's recent appointment also highlights Seward's commitment to supporting its customers in the APAC region. Here, increasing awareness and standardisation of food safety testing methods is dictating the need for reliable food testing protocols for pathogen detection and Total Viable Count. Many governmental policy actions are switching focus from food quantity to food quality issues, particularly where previous lack of uniform testing standards has impacted on food safety. Recent Food and Drug Administration publications in both China and The Philippines highlight this [1, 2].
All protocols for the enumeration and identification of organisms in food require the best sample possible to be successful. This is a key reason that Seward has experienced a 20% increase in sales for May (year to date), compared to the same period in 2012. "Effectively extracting micro-organisms from the food sample matrix and into suspension is crucial for food testing success. The Stomacher® 400 Circulator has a proven reputation for maximising recovery by a patented combination of crushing and washing," commented Steven Lim.
"I am extremely pleased to be working for a company with such an excellent and long term reputation for quality," added Steven. "All Stomacher® product lines are robustly constructed to survive the harsh environment of manufacturing quality control where 200 to 300 samples may require processing daily."
Having previously worked for Olympus, Steven has significant experience in developing and managing channel distribution in ASEAN region. Dan Crothers, General Manager, added, "Steven is a significant addition to our team and his experience leaves us well placed to continuously identify suitable distribution partners in the APAC region, in order to best support the needs of our customers".
Contact stevenlim@seward.co.uk for further information on distribution opportunities. For more information on Seward Ltd., please visit www.seward.co.uk. This release is also available to view online at: https://seward.co.uk/news-and-events/.
References:
China Food and Drug Administration (June 2013). Official stresses joint efforts to ensure food safety.
Food and Drug Administration, Philippines (February 2013). Revised Guidelines for the Assessment of Microbiological Quality of Processed Foods.