New Seward Stomacher® 400 EVO laboratory blender and sterile media products for food microbiology testing to be shown in U.S. for the first time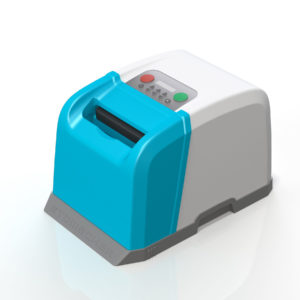 18 July 2016 – Seward Ltd, world leaders in sample preparation, will be introducing two new products to the U.S. at the International Association for Food Protection (IAFP) Annual Meeting in St Louis, Missouri, 31st July to 3rd August. On Booth #221, the most significant development in the Stomacher® range for many years – the new Seward Stomacher® 400 EVO and accompanying Stomacher® 400 ECO bags – will be highlighted alongside Seward's updated range of Insterprep® sterile sampling bags and sachets. These new products enable food microbiology laboratories to operate in a highly efficient way, with the likelihood of significant cost savings.
The all new Seward Stomacher 400 EVO laboratory blender combines the gold standard attributes of the original Stomacher 400 with improved, easy-to-use features, including a one-touch bag loading system. Providing maximum performance while minimising noise, the Seward Stomacher® 400 EVO used with the associated Stomacher® 400 ECO sample preparation bags, can save up to 25% on consumables. As ECO bags use significantly less plastic than standard bags, this reduces waste, making them both economical and eco-friendly, which is ideal for ISO14001 laboratories.
In addition to reducing stress and disruption to other laboratory work enabled through efficient and near silent blending, the Seward Stomacher 400 EVO is also very easy to clean.  The new blender's front cover and strike plate can be removed facilitating access to the paddle chamber and detachable paddles for simple and thorough cleaning. The removable drip tray also saves cleaning time in day-to-day use.
Also on Booth #221, Insterprep sachets – from Seward's new pre-weighed media range – contain instantly-soluble sterile media granules which are ready-to-use by simply adding to the user's own Stomacher bags with sterile water and then blended immediately. As there is no need to wait for the media granules to dissolve before blending, samples can be prepared in under a minute. Like Insterprep media bags, Insterprep sachets can be selected depending on the quantity and type of media required for a particular protocol.
"IAFP is one of the leading food safety conferences on the global circuit," said Dan Crothers, Managing Director, Seward. "As Silver IAFP members, we see it as a key event for delegates to be able to view and discuss our very latest products that can make a real difference in food testing laboratories. Our new Stomacher 400 EVO laboratory blender, accessories and sterile media product introductions on show at IAFP 2016 can deliver real cost- and time-saving efficiencies for food microbiology sample preparation protocols – and importantly – improvements in working environment."
For more information on Seward, please visit www.seward.co.uk.