Worthing, UK – 26th January 2010. Seward Limited, manufacturer and developer of the world leading, patented Stomacher® Paddle Blender range for over 40 years, has recently achieved its 7500th global sale of its Stomacher® 400 Circulator. This success can be attributed to its growing US-based sales and technical support office, opened in Long Island, New York in September 2008, backed up by Seward's global Headquarters in the UK, where all Stomacher blender systems are manufactured.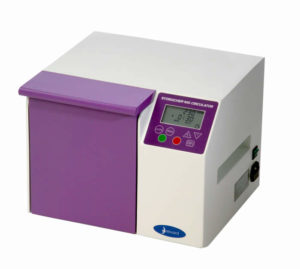 Seward Laboratory Systems Inc. works closely with North American customers to deliver quality products and guarantee stock availability for food safety and life science sample preparation prior to microbiological analyses or PCR techniques.
Over 8 million food samples a day are now reproducibly homogenised using Stomacher® 400 paddle blender units and associated Stomacher® bags worldwide. Sample preparation is a critical step in all microbiological analyses and Stomacher paddle blenders guarantee reliable and consistent homogenising performance through industrial strength, power and build quality. Such is their quality, all Stomacher Lab Blenders hold a 3 year no quibble warranty.
The global success of the Stomacher® range of paddle blenders and bags is also demonstrated by the fact that Stomacher is the most highly referenced brand name in food safety and life science sample preparation. "We are extremely proud of the long history and excellent reputation of our Stomacher trademarked products, some of which are still in reliable routine use after 25 years," said Stuart Ray, Technical Director, Seward Ltd. "The 7500th global sale of our Stomacher 400 Circulator system further highlights the world leading status of our Stomacher brand."
Due to its unique patented paddle design the Stomacher® 400 Circulator blender enhances microorganism recovery over square paddle designed laboratory blenders. The stirring and extrusion forces applied to the sample by its patented design drive more organisms into suspension for analysis, making the Stomacher Circulator the gold standard in laboratory blenders. Used in conjunction with the Stomacher® Bag range, which fulfils all blending, straining and storage applications, the Circulator enables easy and effective processing of multiple samples without risk of cross contamination.